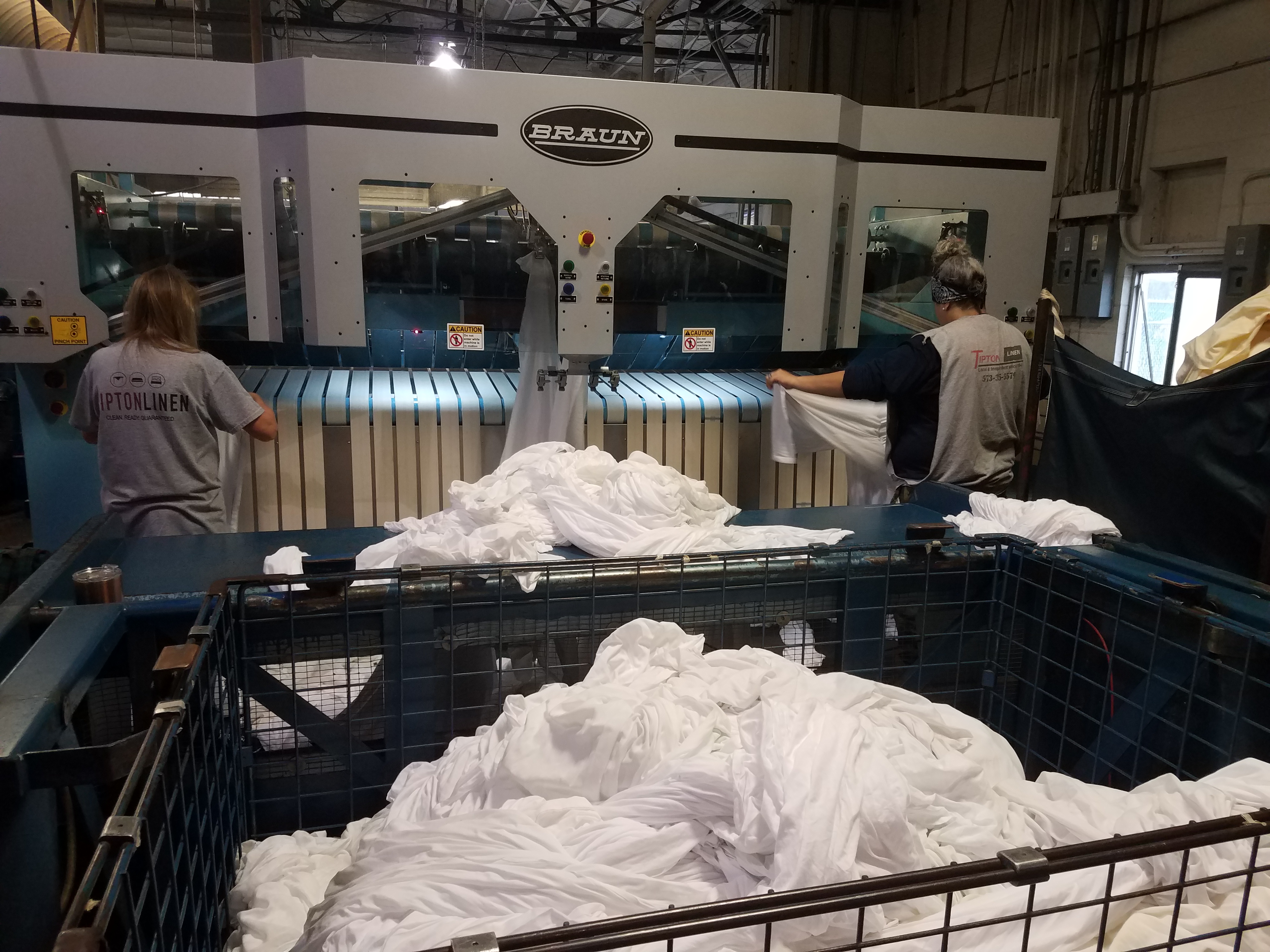 Benefits of Linen Service from Tipton Linen
Our linen service will protect and enhance your image while you grow your business. We're all about finding a linen service program designed to meet your needs and delivering the following benefits:
Convenience.

We save our customers valuable time and the hassle of cleaning, repair, and inventory by delivering fresh, clean textile items on a regular schedule.

Quality.

Our experts specify the best fabrics and studies construction to ensure optimal performance with repeated use.

Appearance.

Tipton Linen's merchandise is clean and crisp, offering our customers a professional image that pleases patients, guests, and customers.

Cleanliness.

Our plant processes all of our merchandise to be non-allergenic and hygienically clean to satisfy the most discerning organizations.

Safety.

Tipton Linen is OSHA and JCAHO compliant to ensure all of our customers meet specific legal and environmental workplace standards.

Savings.

Because our customers do not have to spend money on labor, laundry equipment, supplies, merchandise, utilities, or storage, they can focus their attention on other areas to help grow their business.

Go Green.

Customers gain the opportunity to reduce their own carbon footprint by using reusable products.
Tipton Service