[caption id="attachment_856" align="aligncenter" width="460"]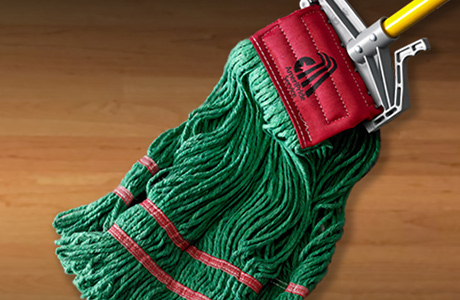 St. Louis Mop Rental Service[/caption] St. Louis companies Mop Rental Service that cleans their business and keep them germ-free are vital to running the business.  If you are a restaurant or bar, or a gas station or convenience store, or any place with a front-facing store that has customers coming in and out, you need to have it clean.  A St. Louis Mop Rental Service is necessary to keep your shop sparkling clean, and Tipton Linen is the company that will deliver them to you clean and on-time, on your schedule.
St. Louis Mop Rental Service
St. Louis Mops are delivered by our experienced drivers and cleaned at our facilities to professional standards.  Washing them in your business will not get them to the sanitary levels that you need to keep your company clean.  We offer both wet mops and dry dust mops, and they will both be cleaned and delivered fresh to your door. These mops help you present a professional face by keeping your floors clean and shiny and keeping the dust down to a manageable level. About Tipton Linen – we are family/locally owned and operated. We understand the importance of building value and maintaining long-term customer partnerships. That's why we work so hard to do what's right for our customers even when that might not be what's best for the company. We can do that because we are family owned, and we can do it quickly—without the approval of a board or an executive committee.