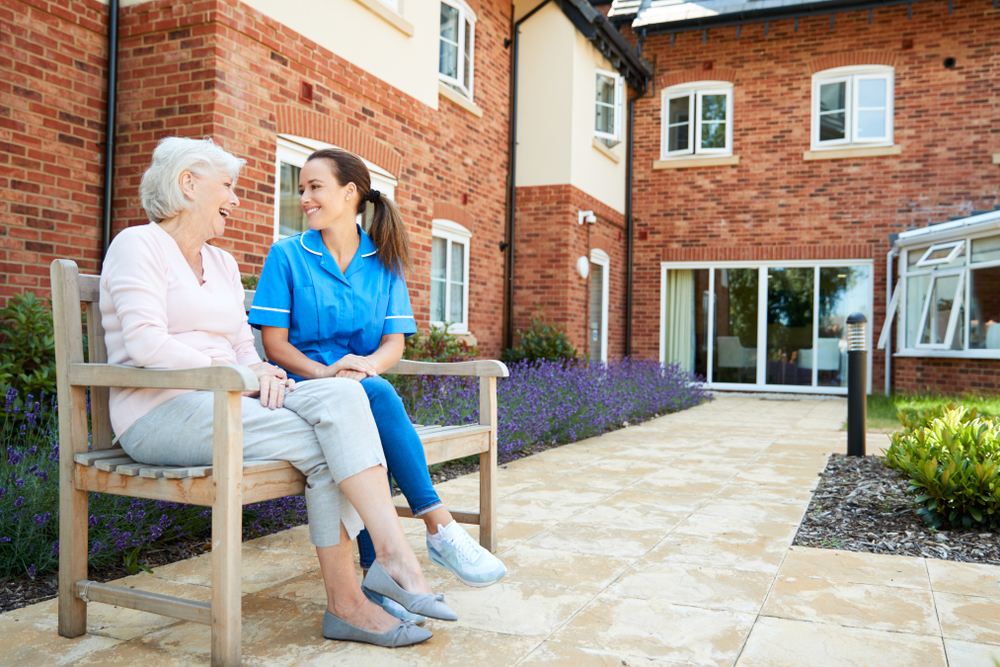 Residents of long-term care facilities, like seniors in nursing homes, are almost always
the first- and worst-hit when it comes to contagious diseases
.
CDC statistics
show between 1 and 3 million cases of infections occur in assisted living facilities annually, most of which require serious hospitalization. From these numbers, close to 4 million cases end in death. Some of the
most common infections
affecting nursing home patients include skin and soft tissue infections, urinary tract infections, and more contagious illnesses like bacterial pneumonia, influenza, and diarrhea caused by bacteria like the antibiotic resistant C. difficile.
Where Does the Risk Come From?
For these senior patients, their risk for infections stems from their weakened immune systems and a host of other problems including, but not limited to
understaffing
in the nursing home and
unnecessary person-to-person contact with non-residents
.
Poor infection control
within the facility compounds the problem further, with many potential cross-contamination sites getting overlooked – such as
linens
. The elderly patient population is also the most vulnerable to injuries from accidents.
Falls
, that result in anything from bruises and fractures to concussions and traumatic brain injuries, are some of the most common accidents in nursing homes. Nursing home residents are also at a
higher risk of suffering from depression
.
What You Can Do
Aside from the medical aspects of keeping senior patients healthy, there are a lot of other things that you can do to help protect vulnerable assisted-care patients:
1. Bridge the staff to patient ratio gap.
Understaffing is one of the most serious problems in today's nursing home situations. Overworked care workers and lower patient-caregiver ratios lead to poorer quality of care and higher chances of neglect. Aside from increasing the number of caregivers, it is equally important to improve employee management, creating more efficient employee shifts, and becoming an overall better employer to attract high-quality employees.
2. Keep your patients happy.
Happier seniors have lower mortality rates. A 2018
study
found that happiness lowers all-cause mortality amongst the elderly. Happier older people may live longer than if they were unhappy.  This confirms the role that mental health has on the overall health and mortality of the elderly population. Incorporate a diverse range of "happiness-inducing" programs and activities within your facility.
3. Make your floors safer.
Fall accidents
rank seventh in the leading causes of death for people above 65 in the US. This makes floor safety all the more crucial. Many of these accidents, however, are completely preventable by improving flooring conditions in various areas of the facility. Keep floors clean, clear of debris, and dry using the right
mops
. Make sure there is adequate lighting in all areas of your facility. Invest in high-quality
floor mats
, especially in areas where falls commonly occur like restrooms and showers.
4. Go for better medical linen care.
Linen
and laundry care becomes even more vital in a setting like a senior living facility, and in-house washing may not be enough to achieve the safest results. Hire a professional medical linen service provider for your nursing home. Not only does it provide better results, but the convenience of outsourcing also alleviates the staffing and management burden.
Get Help from Tipton Linen!
Tipton Linen, a leading expert in linen and laundry services, has a specialized service designed for the needs of assisted living facilities. Our top-notch products and tried-and-tested services will help you help your most vulnerable patients. Contact us today at 1(800) 533-5670 to learn more about our services for
Senior Living Facilities
!