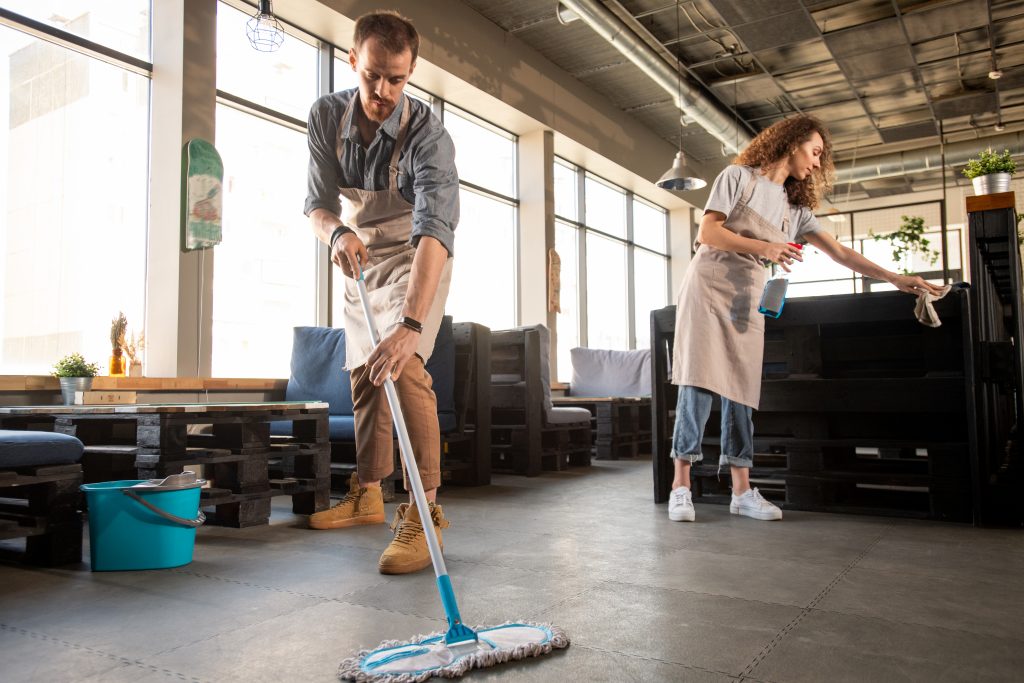 One of the most overlooked elements of any business is its floors. Unfortunately, floors are often the first thing that a customer sees when they enter a business. Dirt accumulates on them quickly and can remain there without constant vigilance and the tools to remove it.
Finding the right facility cleaning solutions can help a great deal. In order to find the right provider and floor care tools, let's take a look at why it's so hard to keep a business's floors clean.
This is Why It's So Hard to Keep a Business's Floors Clean
Any number of different problems could be keeping your floors from shining the way they used to. This includes:
Constant Traffic
High-traffic areas are typically the dirtiest and most in need of attention. Constant foot traffic brings with it dirt, dust, mud, and just about anything that found its way onto the sole of someone's shoe. This scuffs up floors, particularly entrances and exits, and is very difficult to remain on top of. 
Long-Term Damage
If left for long enough, the buildup of outside materials will degrade floor integrity and appearance. Sometimes, buildup happens in areas of the business that aren't typically seen very often or are easy to forget about, such as under stairways or in various corners. This can just as easily happen in high-visibility areas as well thanks to something even as minuscule as dust. Either way, permanently damaged floors are difficult to fully clean and are
very expensive to repair
. 
Using the Wrong Tools
Even if you prepare for high traffic and perform routine maintenance to prevent degradation, that's no guarantee you have the right tools. Some mats and mops are just too old or inefficient to get the job done properly. In fact, they can often be more of a liability that makes the problem worse rather than helping. Mats and mops both also require their own routine maintenance to ensure that they're working as they should. 
Tipton Linen Has the Floor Care Solutions You Need
Since 1948, Tipton Linen has provided the most reliable floor care solutions in the Midwest, servicing Missouri, Kentucky, and Illinois. We offer our clients:
Coverage for High-Traffic Areas

. Tipton's mats are good for most locations, with a variety of customization options for appearance and size. They stand up to repeated use and we maintained them and stock them ourselves to ensure our clients always have what they need.

Protection from the Elements

. Our mats excel at keeping outside elements from entering a building and damaging floors. For what our mats miss, we offer a variety of dust, wet, and microfiber mops to keep floors clean.

High-Quality, Affordable Products

. We have thoroughly tested each of our products to ensure they meet our high standards before bringing them to market. We offer them at competitively low prices and include maintenance, repairs, and replacements with our rental service.
Contact Tipton Linen Today!
What are you waiting for? If you're still asking yourself why it's so hard to keep a business's floors clean, then get someone else to do it for you! Tipton Linen is the service you need to maintain clean, long-lasting floors, impress your guests, and protect everyone from
slip-and-fall injuries
. Start today by
reaching out to us on our website here
or by dialing 1 (800) 533-5670
[gravityform id="2" title="true" description="true"]