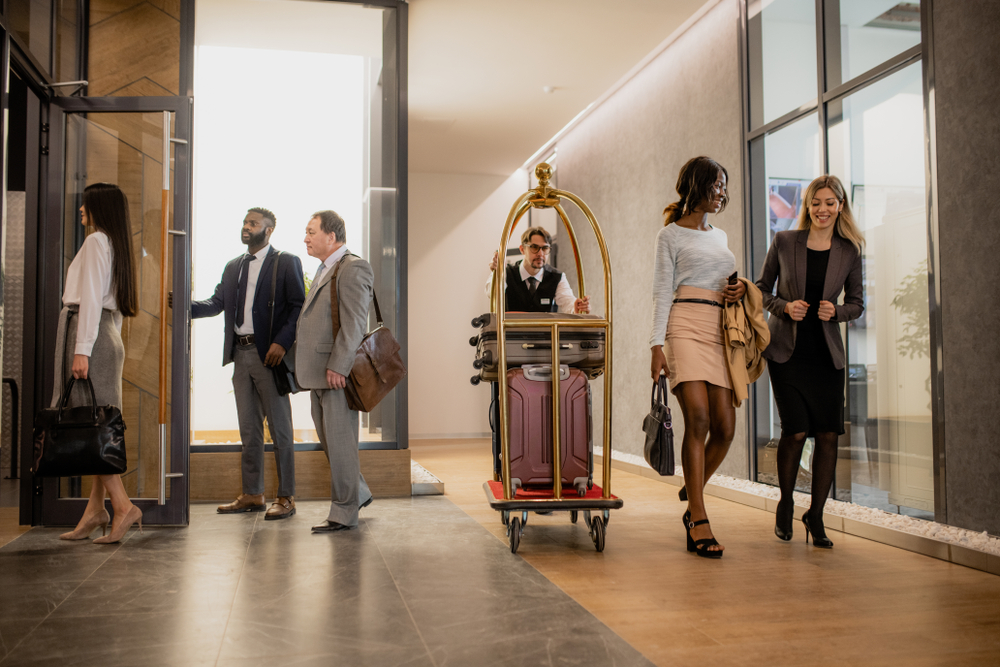 There's no doubt in anyone's mind: 2020 was grueling for almost every industry. Few, however, could compare to the losses suffered by the global tourism industry.
The pandemic grounded the majority of air transport, with flight revenues
down by 90%
within the first month of the lockdowns. The hospitality industry has also seen a sharp uptick in
hotel bankruptcy filings
as the number of cases spiked. The
United Nations World Tourism Organization
reports that the global tourism industry suffered over USD 1.3 trillion in export revenue losses.
However, the tourism industry has always been known for bouncing back. As more and more people get vaccinated and lockdowns in many parts of the world and in the country ease, we are seeing optimistic forecasts for the tourism industry.
Changes and Trends
The pandemic has greatly changed the landscape of the industry. When the world reopens and we can all travel like we used to, new trends and tourism lifestyles are going to emerge. Here are some areas where your company can cash in on the success of the post-COVID travel boom:
Safer Tourism 
Because COVID-19 is likely to linger for a while, we will continue to see safety measures in place. This is especially true in areas where social distancing cannot be fully implemented, like airplanes. In these places, we might still see the continuous implementation of mask-wearing, health checks at borders, and stringent hygiene and cleaning protocols. It is prudent to market your business as being compliant and strict with the implementation of these policies. This will help ease the worries of the more apprehensive travelers, knowing that their safety and wellbeing are being looked after while at your business.
Attract Remote Workers
The pandemic has proven that remote work is completely viable for many industries. What was once limited to a small group of people has become the new reality. It proves that with the right technology, remote work can be effectively implemented on a larger scale. In the re-opened, post-COVID world, experts are predicting a shift from "work-from-home" to "work-from-anywhere."
The tourism industry can and should cash in on that. Countries like Croatia are offering special
digital nomad visas
. This might become more commonplace as countries look to make up for lost revenue. Restaurants and hotels can expand their services to accommodate remote workers by adding co-working spaces to their business. This has already been a practice pre-pandemic but with post-COVID travel, we are looking at increased demands for more work-friendly businesses.
Strengthen Digital Capacity
Digital communications blew up to heights not seen before the pandemic. While people are looking to escape the endless virtual meetings, the webspace is still a powerful marketing tool. Make sure that your business is not only visible online but that it's also accessible. Automate bookings and responses. Expand digital platform payments. Maybe even sneak in a more interactive virtual tour of your offerings. Grow and expand the digital capacities and tools you have.
Deliver the Best Service
As powerful as digital ad placements are, nothing beats the power of word of mouth. It may have migrated into a virtual space, but actual first-hand experience is still the best way to sell your business. You want online chatter about your business to be good.
It can be something as grandiose as a fancy new gimmick for tourists. It can also be something as simple as having the best and cleanest
table linens
. No matter how you define "better service," make sure it's an experience your guests write to the internet about.
Tipton Linen Has Your Business Covered!
When it comes to traveling, the right linens make all the difference. We are your ultimate resource for high-quality linens your clientele will rave about. For more information,
contact us today
at 1(800) 533-5670.