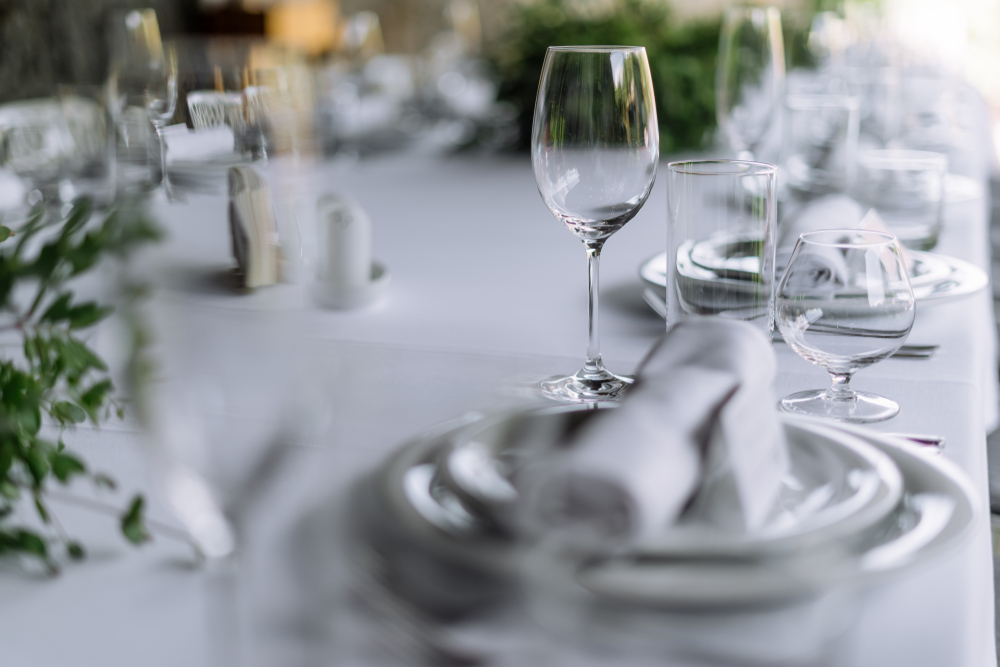 New restaurants have a lot to deal with, and getting the right essential linens are one of those many things! Ensuring you have the right ones, and a reliable source to get them through, is a considerable challenge if you don't know what to look for. 
Here's a quick checklist of your restaurant linen essentials:
Table Linens

 Essential for New Restaurants
The primary function of table linens is to establish the image of your restaurant. Proper table linens will dress the tables in compliance with your brand or aesthetic. Whichever way you wish to use them, your restaurant table linens need to be two things at all times: durable and clean. 
Your table linen selections should include:
Tablecloths.

Some may argue that tablecloths are old-fashioned better left to old, fancy dining places. We disagree. There is nothing old-fashioned about making your tables classy, comfortable,

and safer

.

Linen Napkins.

Linen napkins may be associated with high-end dining, but truly belong on every restaurant table. While they make tables better, the biggest benefit of linen napkins is reduced waste.

A single linen napkin, for example, keep faces and hands clean throughout the whole meal. Paper napkins are good for one clean-up. As a result, one diner can easily go through several napkins per meal). This number can easily go up when there are kids or messy foods involved.

Table Runners, Drapes, and Chair Skirts.

These table linens are good to have around for special events.
Kitchen Linens
Some restaurant linens are optional. If you're running a more casual dining spot, you might find fancy tablecloths and table skirts rather excessive. However, there are restaurant linens that are truly essential. These are the linens that are absolute non-negotiables. No matter what type of restaurant you're running, there's no escaping the need for them. We're talking about kitchen linen essentials. 
These are the linens that you need for your restaurant to function:
Kitchen Towels.

From perfecting plating to providing protection in handling hot objects, kitchen towels are an indispensable, multi-purpose kitchen tool. They come in a variety of materials and sizes. They can even come in basic whites and colors. The most important feature of kitchen towels is their durability and launderability.

Bar Mops.

Bar mops are easily the hardest working of linens in any restaurant setting. They sop up bar and table messes and keep kitchen stations clean. Like kitchen towels, their durability is their most important feature. 
The Best Restaurant Linens in Missouri
Having linens is one thing. High-quality, clean, well-maintained linens is another. For optimum results and maximum efficiency, get your Missouri restaurant linen service only from Tipton Linen! Tipton offers the widest selection of linens for your front- and back-of-the-house operations. With our expert linen care, you can trust that your linens will stay maintained and handled with unmatched expertise.
Contact Tipton Linen Today!
Call Tipton Linen
at 1(800) 533-5670 to get started or to speak with a representative about your options.